Grooming Made Easy
Tired of your cats loose hair spoiling your furniture, floors and carpets? Sick of the thick layers of hair on your favorite shirt?
Finding the perfect brush can be overwhelming, especially if your pet has sensitive skin or isn't used to being groomed. That's why we've created the worlds best deshedding brush that's designed to satisfy your needs while pleasuring your furry pal...
✅ Remove 95% of dead hairs & tangles
✅Promotes healthy skin
✅ Massage like feeling (cats love it!)
✅ Extremely satisfying to use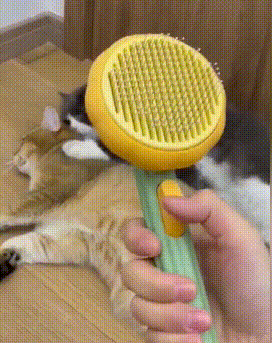 Safe & Pain Free
Unlike other brushes that tug, scratch, and harm your loved pet, the FurPro™ is anti-static & glides through all types of hair with 232 massage points.
✅ One click- easy to clean
✅ Cushioned bristle points
Enhance Their Lifestyle
Daily brushing and massaging using the FurPro™ can help improve blood circulation and relax your adored cat. They'll be obsessed after the first use.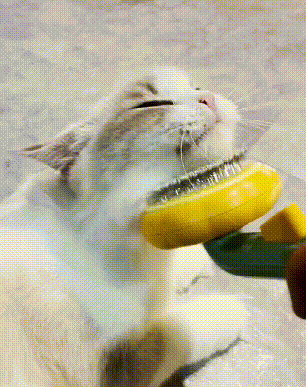 Maintain A Clean Home
No one likes the sight of fur on a couch or any corner of your home. Brush loose hair from your cats "coat" to keep your home clean & pet happy.
FREQUENTLY ASKED QUESTIONS
Will it scratch the skin of my cat?
No, the bristles are cushioned to prevent any scratches and irritation.
Can it comb long hair?
Yes, it combs through long & short hair.
How long is shipping?
Shipping time takes 1-2 weeks. For updates on your order please send us an email including your order number via the
contact us
page.