Are you worried that your dog will catch a cold after a bath or shower because his coat won't dry in time?
Ruffly Dry™ has a soft touch that gives a luxurious feeling to your pet after a beach game or a wash, and also reduces the mess for you.
Super Absorbent
Ruffly Dry™ has super-absorbent capabilities and can be used as a towel to dry your pet's coat or as a bathrobe/nightgown for warmth and comfort.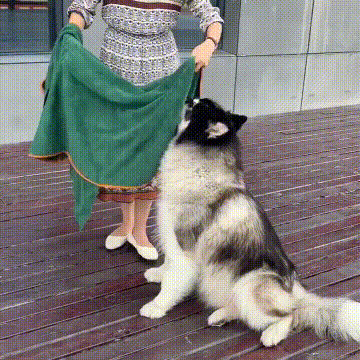 Save time
You will have extra time to groom your pet after a bath, shower or walk on rainy days.
Velcro design
It is a convenient design with magic tape, making donning and doffing relaxed. The pet bathrobe comes with adjustable velcro closures on the back for easy opening/closing. A very convenient design that offers a comfortable fit and a better fit for your dear pet.

Multipurpose Pet Cloth
Multifunctional coveralls for pets, can be used as bathrobe/pajamas/pet towel/pet warm coat, keep warm and your pet can walk or run freely.

Easy to clean
Made of skin-friendly polyester for durability, machine and hand washable and can also be tumble dried for easy cleaning.
Specifications
Product Weight

(XS): 120G

(S): 170G

(M): 240G

(L): 320G

(XL): 420g

Product Size
(L x W x H)

(XS): 24 × 24 × 2cm / 9.4 × 9.4 × 0.8inches

(S): 25 × 24 × 3cm / 9.8 × 9.4 × 1.2inches

(M): 26 × 24 × 4cm / 10.2 × 9.4 × 1.6inches

(L): 31 × 30 × 4cm / 12.2 × 11.8 × 1.6inches

(XL): 33 × 30 × 5cm / 13 × 11.8 × 2inches

Package Contents

Material