Remove warts in 7 days without experiencing pain and discomfort and without going to a doctor for treatment.

 

Get rid of those warts or get your money back.
Quick and easy:

 

put the wart remover on the skin to remove every wart on your body and you will see them slowly fall off.
Regain your confidence:

 

Get your flawless skin back with just one application.

 

Look your best again and feel your best again.
Easy to use:

 

Get rid of your warts in just 6 easy steps.

 

It is fast and effective and works on every part of the body.
Safe application:

 

Remove warts without freezing or burning them.

 

It is suitable for use on the face and body.
Suitable for all warts:

 

Specifically designed to remove warts measuring 2-4mm at their widest point.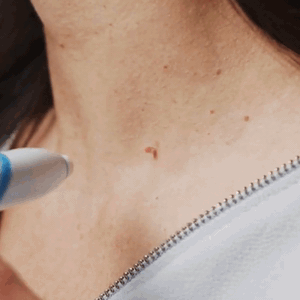 Do You Find It Difficult To Remove Warts, Especially In Those Hard-To-Reach Areas On Your Body?
Having a wart can be annoying and affect your self-esteem. People with warts always experience discomfort and irritation of their skin.

Don't worry anymore! With the Skin Pro™ Skin Tag Remover, you can remove those warts quickly and easily, without having to undergo surgery.


Do You Always Experience Discomfort When Your Warts Constantly Rub Against The Folds Of Your Skin? Do Your Warts Snag On Your Clothing Or Jewelry?
Having a wart operated on can cost you a lot. Freezing or burning warts can cause irritation and temporary discoloration of the skin.

Wart-free skin has never been easier with the Skin Pro™ Skin Tag Remover. Get rid of those warts in just a few easy steps!
Why choose the Skin Pro™?
This simple comparison chart gives you 10+ reasons why you prefer Skin Pro™ over any other company, every time!
| Benefits | Skin Pro™ | Other Premium wart remover | Another wart remover |
| --- | --- | --- | --- |
| Better than a wart remover | ✅ | ✅ | ❌ |
| Reduces the blood supply of the wart | ✅ | ✅ | ❌ |
| Reaches warts in hard-to-reach areas | ✅ | ❌ | ❌ |
| High quality material | ✅ | ✅ | ❌ |
| Extremely efficient | ✅ | ❌ | ❌ |
| It's as easy as 1-2-3 | ✅ | ✅ | ✅ |
| 1 year warranty | ✅ | ❌ | ❌ |
| Developed in the Netherlands | ✅ | ❌ | ❌ |
| New 2022 design | ✅ | ❌ | ❌ |
| 30-day money back guarantee | ✅ | ❌ | ❌ |